Management Service and Business Development
With a consultant from ProData Management you get:
One of the industry's most seasoned management consultants, with proven ability to resolve business cases
Minimum 10 years of practical specialty and managerial experience
A hand-picked expert with the know-how to solve your specific challenge
A management consultant who understands your business
Expert management advice from the industry's leading consultants
When your business faces a challenge that requires seasoned management advice, ProData Management is ready with the Nordic region's largest network of market-leading management consultants. With consultants experienced across virtually all industries and areas of expertise, we can customize a solution for you and place a team of hand-picked specialists with experience in solving whatever challenge you face.
With a ProData Management consultant you get:
The industry's leading management consultants with over 10 years of hands-on experience and proven success in resolving business cases
A hand-picked expert with a track record of solving your specific challenge
A management consultant with a deep understanding of your business
World-class problem solving based on best practices and backed up by solid practical experience
A professional who ensures consolidation and continuity of all deliveries
Customized management service and business development at a very competitive price
A senior management consultant with the experience to take responsibility and deliver solutions for a fixed price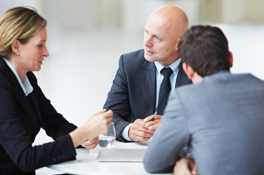 Practical and value-added management consulting
At ProData Management we have a vision - to provide practical, value-added management consulting in close collaboration with our clients' own managers. We focus on understanding and articulating challenging business issues, then inspiring and advising your management team during the strategy process. We also support your operational execution and organizational implementation.
ProData Management consulting helps companies:
optimize, improve performance and reduce risks
make sound business decisions and focus on long-term results and growth
become more competitive through innovation and agility
anticipate and implement changes quickly and confidently
ProData Management is an experienced partner in management services, with the technical and commercial expertise to help you solve today's most challenging business issues.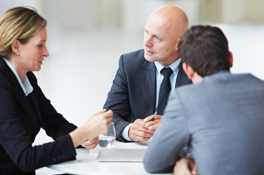 Management consulting with real-world results
At ProData Management, our driving force is to create real results that you can measure and use to grow your business. We focus on capital consumption, execution and compliance to ensure that our practical, real-world management advice helps your company navigate successfully through every stage of operation and business development.
Thanks to the hands-on experience of our management consultants, ProData Management's services are guaranteed for the entire delivery. We understand what makes your business tick, and look at your challenges from a business perspective, just as your managers do.
Our service package includes:
Management consulting
Business management and development
Process optimization and optimization of business processes
Organizational Change Management
Implementation of technology and delivery of IT specialists, supported by market-leading development processes and nearshoring services in Poland
Strategy development and operational enhancement services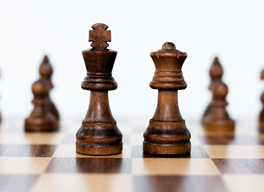 Management consulting built on industry experience
When you need to solve tough management challenges, you need management consulting that's built on the latest industry knowledge, practices and security. At ProData Management, we use experience-based competencies to create solutions based on your business situation and our consultants' own hands-on expertise.
With our extensive network of independent advisors, ProData Management is built on experience, covering a wide range of business areas in almost every industry.
At the strategic level:
As Trusted Advisors, we work for leaders and organizations in all industries, engaging upper management in dialogue to inspire, advise and challenge them on the strategy process and the company's operations.
At the tactical level:
We help the organization with the daily execution towards the goal - in this perspective, ProData Management is also unique in its delivery model.
At the operational level:
We manage portfolios and projects, and place IT specialists with development tasks. We can take responsibility for entire deliveries.
We can also take over the business function in a sourcing model or establish the client's own development department through our development house in Poland.
With extensive management experience and a minimum of 10 years in the profession, ProData Management consultants are experienced project and portfolio managers with performance-oriented track records.
With a large network of the industry's leading management consultants and specialists, we can assemble a strong team of handpicked profiles for a wide range of industries and areas of expertise.
The network consists of business-oriented consultants with industry experience and competencies who create value through impartial advice and practical implementation.
To begin, we engage in close dialogue with you to uncover the business context for the project. We then assemble a team of specialists with extensive experience in handling similar challenges.
We don't waste your time with processes for the sake of processes. We're experts and we put our experience to work finding effective real-world solutions for your business.
How we don't work:
At ProData Management, we don't think that one size fits all. We never try to squeeze you into a ready-made concept that doesn't really suit your specific needs. Instead, we use our skills to adapt processes and create a tailor-made solution that provides the most value.

We're not interested in standard consultants with standard answers. We hand-pick our teams from the brightest stars in the consulting arena, with the expertise to handle any challenge.
A customized solution to management challenges at a highly competitive price
A supplier who takes responsibility and delivers assignments for a fixed price
Value creation in all contexts - we listen, understand and implement
Optimization of your business, improved performance and reduced risks
Well-informed business decisions with a focus on long-lasting results
Improved competitiveness through innovation and speed
A full-service concept - we create the strategy, execute changes and ensure the important ownership in the organization
ProData Management aims to deliver tangible value to our clients and provide impartial advice on all levels of management at a fair price. With this vision, we believe we can reach our goal - to become the best Nordic company within management consultancy services, measured on the value we create for you.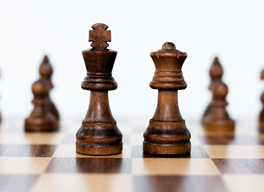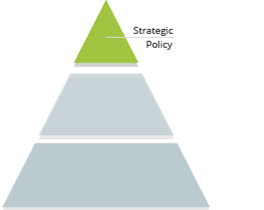 Management consultancy services at a strategic level
ProData Management can assist businesses and organizations in all stages of their development. The overall guidelines, such as company vision, mission, and strategy, are important elements in the operational workday for all managers.
We believe that if a company wants to create value, there needs to be a strong link between its strategic policy and its operational execution. We have experience with challenging, inspiring and creating such a context. Below, you can learn more about our services at a strategic level.
Read more about services at a strategic level
Business model
Strategic assessment
High-level assessment of the link between the business strategy and the implemented business model. Supports a greater degree of mutual understanding of the identified challenges, goals and opportunities across the organization.
Business Infrastructure
Summary of the company's supply model: how the company produces and delivers its products to clients, and how the organization supports the company's strategic objectives.
Compliance
Pragmatic review of the processes and procedures which will ensure the company's legal compliance, as well as compliance with industry regulations and government requirements. Assessment of risk management, business and technology, plus reporting of economic key numbers (Basel II, Solvency II, etc.).
Management and Governance
Review of business processes for the annual cycle, action plan, budget, and follow-up. Mapping of processes and the management of technology acquisition and reduction of costs.
Trusted Advisor
Management consultancy for the organization's top management, to deal with specific cases as well as inspire and challenge existing approaches to management. Personal and confidential advice for daily management, plus implementation of particularly demanding changes.
---
IT strategy
Operational services
Review of delivery channels for operational services. Assessment and implementation of optimal sourcing strategies.
Application sourcing
Review and implementation of sourcing strategy for development and maintenance.
IT architecture
Review of existing IT architecture and management processes. In addition, reference architecture (framework), deployment status, ownership, and processes.
IT infrastructure
Review of IT infrastructure designs, platform strategies and strategic options (consolidations, transitions, re-hosting, etc.).
IT organization
Pragmatic review and status of the IT organization, general common understanding of challenges, goals and scope for action.
Procurement services
Pragmatic review of existing procurement procedures, effectiveness, challenges and possibilities for action.
---
HR
Competence development
Review of staffing and competence development. Consistency with individual development goals from development discussions and conducted training and education.
Management Assessment
Simple scoring of managers' status and identification of SWOT perspectives.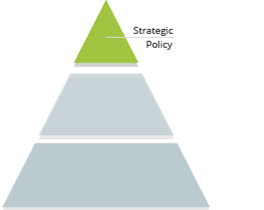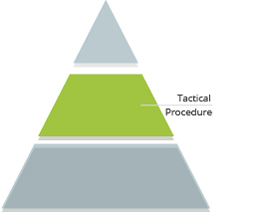 Management consulting at a tactical level
Experienced managers know that the fulfillment of visionary strategies is never easy. Finding the right way in a world of technical complexity and business challenges often requires tactical changes. Sometimes the right way forward can be a step to the side.
In ProData Management, we have respect for the practical reality that organizations and leaders encounter, and we can assist in the difficult process of obtaining immediate results, protecting investments and keeping the focus on future goals.
Read more about the services at a tactical level
IT organization and processes
State of the Union
Interview-based service that supports a higher degree of common understanding of the challenges, goals and priority actions in the company.
Priority and allocation
Review of the organization's prioritization and allocation processes with clarification of status, goals, challenges and choices.
Facilities Management (FM) - management and analysis
Review of implemented processes and procedures for the management of FM contracts.
Service management review
Review of implemented processes and procedures for management of business requirements in Service Level Agreements (SLA) and/or the establishment of SLA.
Vendor management
Review of implemented processes and procedures for the control and management of supplier contracts from hardware to peopleware.
Process health checks
Pragmatic process check with simple overview of established processes, their triggers - input / output - current state and scaling options (economy, people, technology).
Cost and efficiency
Execution assessment
Assessment of how the organization is executing the strategy, review of execution metrics in the organization with a focus on execution goals and their management. Pragmatic analysis that supports cross-follow-up, management, and not least communication and motivation.
Search and identify
Pragmatic analysis of cost elements in technology, their status, challenges and opportunities.
Efficiency improvements
Benchmark of execution efficiency and cost levels (compass, Zangenberg, etc.).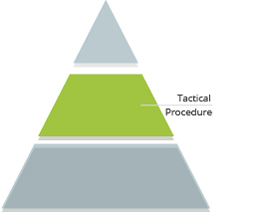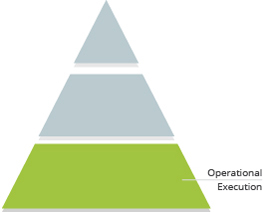 Management consultancy services at the operational level
The execution of a company's action plans is never simple or transparent, but it presents obstacles and complex relationships that require overview and experienced management.
At ProData Management, we think and act as managers in the client's organization. We can help to operationalize your action plans, making them measurable, ensure progress and use the results in communication with company employees.
Read more about services at the operational level
Execution
Senior management services
Senior management services such as consulting, coaching, interim management and stakeholder management.
Transitioning programmes
Senior management of critical applications, transitions linking organizations, technology and business challenges.
Project management
Senior management of larger program structures.
Project staffing
6,000 independent specialists are ready to execute business and IT projects.
Infrastructure design and implementation
Design and implementation of IT technical infrastructure solutions.
Process and work methods
Our ambition is to create value for clients in all contexts. ProData Management partners have been successful in management themselves and with their extensive experience, they are an attractive offer for our customers.
In dialogue with the client, ProData Management adapts the specific needs and the commercial reality experienced by the client. Since we aren't bound by ready-made concepts, we're free to utilize our years of experience in the way that provides the most value for each client. If a task requires detailed data collection and analysis, we will take those steps, but if the organization already has the necessary knowledge, we will start from there. We work in a structured and professional way, but at the same time, we adapt our process to the specific task.
With this approach, we work with managers and organizations in all industries. In the role of Trusted Advisor, we engage in dialogue with the upper management to advise, inspire and challenge them about the strategy process and the company's operations. We help the organization with the daily execution towards the goal - in this area, ProData Management also has a unique delivery model: we can manage portfolios and projects, put together teams of skilled IT specialists for development tasks and will gladly take responsibility for all deliveries. We can also offer to handle business functions in a sourcing model or establish the client's own development departments through our development house in Poland.